For extremely dry, rough patches of skin on the elbows, knees, and heels. Use this sugar scrub on your body to help prevent dryness.
Removes dead skin cells and smooth dryness on the skin.
Allows your skin to absorb moisturizer better. Any moisturizer applied afterward will soak into the skin more thoroughly by doing dead skin cell buildup.
Unclogs pores and prevents skin infections. By regularly using our body scrub, you'll unclog your pores, which can prevent razor bumps and ingrown hairs.
Leave your skin smoother and more even. When dry skin isn't removed, it makes the skin rough to the touch and has a dull, cracked texture and appearance. By removing the dead, dry cells, you should have smoother and more even skin.
Turbinado Brown Sugar is a humectant that pulls water into your skin, leaving your skin hydrated while getting rid of all the dry and dead cells. It is loaded with antioxidants and alpha hydroxy acids that naturally detox and get in there to pull dirt and debris out of clogged pores.
A fan favorite and best seller, this scrub is like a dessert for your body. Like an indulgent treat, fans rave about the perfect level of exfoliation the sugar crystals deliver and the subtle, addictive scent that will help you drift off to a state of pure relaxation.
Change your regular skin care shower or bath time into a bona fide spa experience. Your reward will be silky soft, glowing skin like never before.
After this spa-like treatment, your skin will feel luxurious, softer, and silky smooth, revealing younger-looking skin.
Our natural scrub is made with pure, clean green ingredients that are eco-fresh and friendly for a better planet.
Nutritive body scrub made fresh in the USA.
The gentle, wholesome formula is safe for all skin types.
Removes dead skin and debris while leaving skin smooth, radiant, and even-toned.
No Mineral Oil, No Petrolatum, No Silicone, No Artificial Fragrance, No Artificial Color.
Nutritively helps restore skin hydration and moisture levels with long-lasting moisture.
For a more radiant, healthy glow with enhanced skin tone.
Wet skin first.
Then, apply a small amount to the skin and work the scrub in a circular motion to exfoliate.
Rinse gently and pat dry.
You'll love the way it leaves your skin feeling rejuvenated and moisturized.
"Do not use the scrub on the bottom of your feet, as your feet will then be slippery when you get into the shower, should you choose to use this in the shower."
This scrub is very coarse. We suggest that this product be applied to rough areas.
This product should be used at least once a week.
Moisturize skin with our Skin Calming and Healing Lotion or Natural Body Lotion.
Apricot Kernel Oil, Kukui Nut Oil, Turbinado Brown Sugar, Shea Butter, Jojoba Oil, Grapeseed Oil, Guava Fruit Extract, Borage Oil, Hazelnut Oil, Papaya Fruit Extract, Essential Oils of Orange, Lavender, Lemongrass, Nutritive Vitamin E.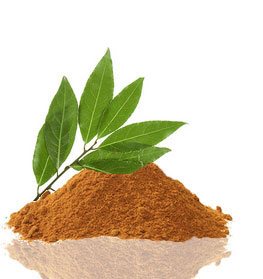 Turbinado Brown Sugar naturally exfoliates and removes dead cells. It hydrates the skin and promotes healthy skin cleansing and circulation. Those prone to acne can opt for brown sugar facials to prevent acne and pimples and to capture that perfect selfie with glowing skin.
Hazelnut and Kukui Nut Oils are vitamin-rich, lasting moisturizers.
Apricot Kernel Oil is a lightweight oil that gently moisturizes the skin.
Shea Butter has moisturizing properties, reduces inflammation, and nutritively smooths skin.
Jojoba Oil is a nutritive face moisturizer that promotes skin health.
Grapeseed Oil helps with skin tightening and as a general moisturizer.
This scrub is absolutely amazing, it not only scrubs off all that dead skin but leaves skin feeling mosturized and soft. I have made it apart of my everyday routine. I purchased my first jar a couple of weeks ago and have already purchased a second jar so I can have a backup. A little goes a long way with this. I highly reccomend this if you are looking for a great sugar scrub.
Alaina S Billerica MA
This is my absolute favorite body scrub!! I love this sugar scrub because it's all-nutritive And I love that it's a sugar scrub (not salt) so it doesn't burn if you just shaved your legs! It rinses off cleanly without any residue, and leaves your skin soft.
Felicia W Houston TX
Oh wow. This stuff is SO wonderful. It smells so good and my skin was so incredibly soft for days after. No slick or sticky residue and no dryness. Even my husband noticed! I scrub it on damp/dry before I get in the shower to rinse it off. Now I use it once a week. Will definitely buy again. The best sugar scrub I have ever purchased.
LaDeena C Carrollton GA
Love this - great nutritive exfoliator and leaves my skin smooth and soft. Loaded with exfoliating particles and you don't need a lot to get a great cleansing. Highly recommend - will definitely buy again.
Erica G Encinitas CA
I was amazed how clean and refreshed my skin looked after using this nutritive scrub product. It was also gentle on my normally very sensitive skin.
Freda C Oklahoma City OK